FastTrack Packages
Customized and Personal Solutions
Diversity makes this world beautiful! Not everyone is alike and some of us don't fit the cookie cutter.
Do you have very specific physical goals?
Does your nutrition need to be customized?
Maybe group training just isn't your thing.
Regardless of the reason, customized and personal attention is sometimes the fine tuning that is needed to put you onto the FastTrack to achieving
Better results sooner
Perfect form
Fat loss & muscle gain
Increased Performance & Fitness
Breakthrough of plateaus
Rehabilitation from injury / disfunction
A whole new you
Because your goals and needs can be as unique as you, our packages are too. For this reason, we offer a FREE consultation to anyone wanting to find out more.
This allows us to accurately understand your needs, realistically plan your solution strategy and also give you a good understanding of how we can do that for you.
If you are tired of wasting your time and your money on programs / services that don't work…
If you are looking for guaranteed results…
If you are ready to start investing in you – not just for today, but the you of tomorrow…
Click on the button below to book a FREE consultation and start moving in the right direction.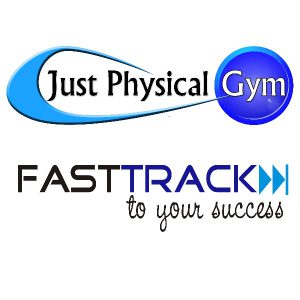 One-on-One 12 Month PlanR2300 – R4600per month
2 – 4 Sessions / week
Full Health & Lifestyle Assessment
Goal Setting Session
Customized Nutrition Plans and Coaching
Customized Exercise Programs and Coaching
Accountability & Support
Progress Tracking
JOIN NOW
One-on-One 6 Month PlanR2500 – R5000per month
2 – 4 Sessions / week
Full Health & Lifestyle Assessment
Goal Setting Session
Customized Nutrition Plan and Coaching
Customized Exercise Program and Coaching
Accountability & Support
Progress Tracking
JOIN NOW
One-on-One 3 Month PlanR2760 – R5500per month
2 – 4 Sessions / week
Full Health & Lifestyle Assessment
Goal Setting Session
Customized Nutrition Plan and Coaching
Customized Exercise Program and Coaching
Accountability & Support
Progress Tracking
JOIN NOW